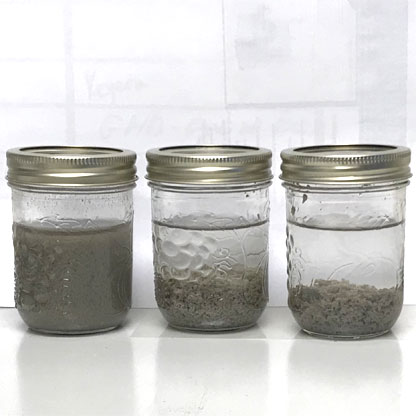 Claytek uses clay-based flocculants and innovative stabilization and solidification products
For decades, our clay-based, dry, chemical flocculants have cleaned wastewater in one simple step. Our cost-effective waste treatment process uses single reactant chemicals and is safe, simple and easy to use for the removal of emulsified oil, heavy metals and suspended solids from wastewater. Our trusted RM-10 line of products is a non-hazardous blend of naturally occurring bentonite, pH adjusting agents, polymers and other proprietary components. RM-10 offers a safe, simple and cost-effective means of treatment and disposal for your various wastewater streams.
Claytek has more than 40 products in granular, semi-granular and powdered varieties formulated to treat a vast array of industrial and municipal wastewater. The RM-10 formulas usually allow one-step removal of emulsified oil, heavy metals and suspended solids from various wastewater streams. Our processes also ensure that the treated effluent will meet POTW (Publicly Owned Treatment Works) discharge limits established by federal, provincial and local authorities.
Clay-based Flocculant Aids
AccoFloc® products are high-swelling sodium bentonite clays selected for their unique ion exchange capability found only in the Black Hills region of the western United States. This capability allows AccoFloc to increase clarity and remove trace metals from wastewater.
High-activity sodium bentonite clay is used to reduce turbidity and TOC and remove trace metals from water or wastewater


Designed to meet the increasingly stringent water quality and discharge regulations required by municipalities
AccoFloc is offered in two forms:
AccoFloc 350 is a high-activity powdered sodium bentonite chosen especially for its flocculation characteristics.


AccoFloc SDG is a high-activity granular sodium bentonite. It is manufactured as an agglomerated (uniform granular particles) product, which allows it to immediately disperse when mixed with water. Since this product does not clump when added to water, it does not require specialized mixing equipment to create a slurry.
Stabilization & Solidification Agents
Claytek revolutionizes the management of difficult to manage sludges, slurries and other fluids with its broad range of innovative stabilization and solidification products and processes. Our approaches ensure compliance with federal, provincial and local regulatory and disposal standards while offering a more cost-effective and safer approach than lime, fly ash, diatomaceous earth or other traditional absorbents. There are many benefits to using our stabilization and solidification agents.
Our LiquiSorb products are high-efficiency absorbing agents. These products contain organic and inorganic components in both granular and powder forms that rapidly absorb and retain large volumes of aqueous matter. It is ideally suited for the absorption and solidification of general industrial wastewaters and semi aqueous waste streams.
Our Sorbond line of products are proprietary blends of clay and inorganic minerals that are highly effective in the stabilization and solidification of heavy metals and wastewater/waste streams containing organic matter.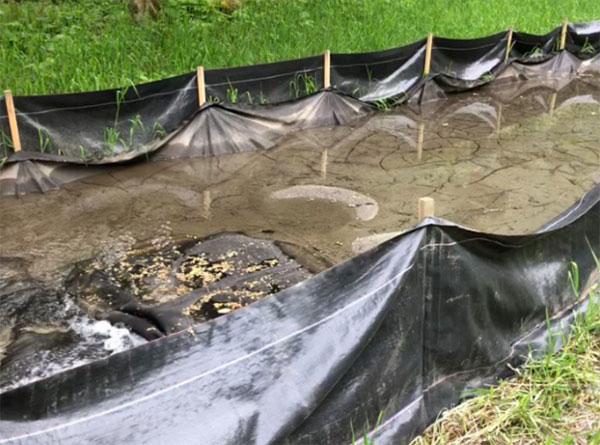 Customized, in-situ Treatment Solutions
In-situ stabilization allows for treatment of the contaminated sediments in place, reducing contaminant leaching into nearby water sources. Treating contaminated sediments on-site alleviates off-site transportation and disposal concerns and conserves landfill capacity, replacement fill, and fuel used in transportation.