Innovative Technologies and Solutions for Environmental & Operational Success
Claytek offers a comprehensive portfolio of innovative products, services, and solutions to handle complex fluid and waste material challenges.
Our customized engineered solutions, patented technologies, and operational experience makes Claytek the clear choice for all your fluid treatment, pipeline and tunnel construction needs, including related sludge/slurry and wastewater requirements.
Claytek specializes in water treatment processes and technologies to remove oil, hydrocarbons, heavy metals, solids, toxic materials and other contaminants from your operations and wastewater streams. Claytek uses clay-based chemicals that will remove emulsified oils, heavy metals and suspended solids from water, allowing economical disposal or recycling of your industrial waste stream. These one-step products are backed by a wealth of technical support providing customers peace of mind and a low-cost, on-site treatment that meets local Publicly Owned Treatment Works (POTW) regulations.
Offering equipment, clay-based flocculants, liquid coagulants, filtration media and solidification and stabilization agents, Claytek has innovative solutions for the industrial, municipal and oilfield wastewater markets. (Learn more)
Drawing on years of experience in water treatment, Claytek can develop solutions to meet a variety of flow rates, temperatures & pressures. Claytek provides consistent results to produce environmentally compliant processes while enhancing your bottom line.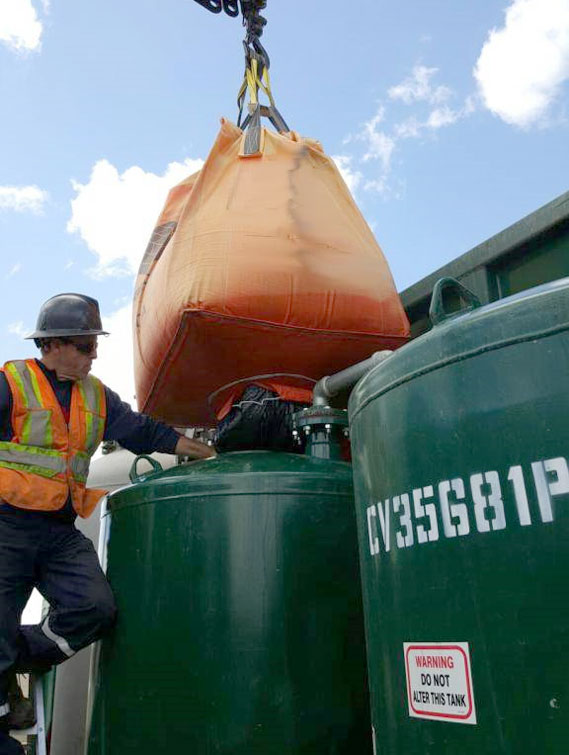 Adhesives
Ceramic slurry
Circuit board manufacturing
Synthetic and oil-based coolants
Die casting
Dye penetrants
Floor scrubber and mop water
Food processing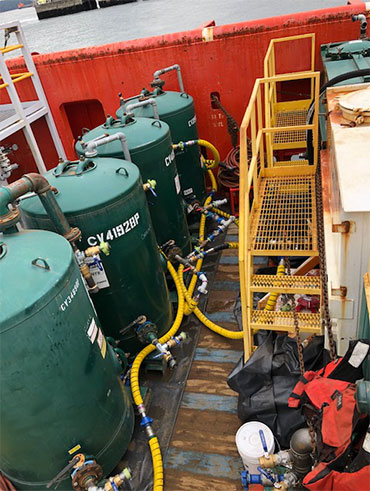 Heavy metals removal and finishing
Landfill leachate
Potable water treatment
Paints, inks and dyes
Parts washers
Printing
Corrugated wastewater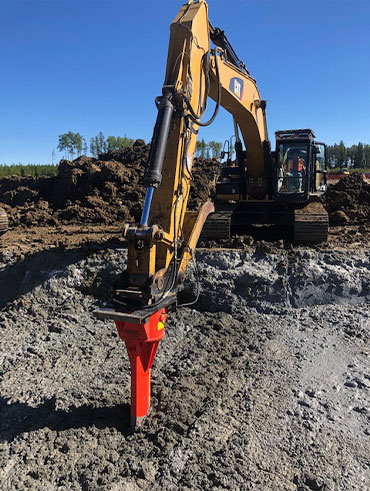 Slaughterhouse water
Sludge thickening and conditioning
Steam cleaning
Power plant wastewater
Vibratory deburring
Pressure washer water

Cost-effective processes and media

Economical disposal solutions

Proven results ensuring compliance

Converts liquid to solid in minutes

Operates on a wide range of pH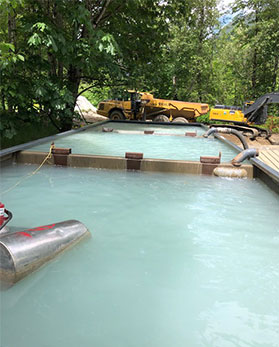 WASTEWATER OR GROUNDWATER TREATMENT
Claytek specializes in removal of difficult to treat contaminants in wastewaters or groundwater and can configure an economical solution tailored to treat a wide array of inorganic and organic contaminants. For traditional pump-and-treat projects, our products can also enhance your current treatment approaches. For example, ORGANOCLAY PM 199 media can be used as a pre-filter before the granular activated carbon vessels to remove oil and grease, extending the life of the activated carbon.
SOLIDIFICATION AND STABILIZATION
In situ treatment can be more cost-effective and more protective of human health and the environment than traditional dig-and-haul remedies. In situ treatment minimizes excavation and the associated releases of volatiles, eliminating the additional costs associated with landfill disposal. Claytek provides in situ treatment options via solidification/stabilization products and techniques. Claytek also provides ex-situ treatment technologies that can be used alone or as an additive to cement-based mixes. These materials are mixed into waste or contaminated media to render it safe for landfill disposal.
Our process rapidly enables sludge or slurry waste streams to pass all of the following tests
Paint Filter Liquids Test (EPA 9095)
Slump Test (CSA Test Method A23.25C)
Liquid Release Test (LRT) Procedure (ERA 9096)
Toxicity Characteristic Leaching Procedure (EPA 1311)
Leachable BTEX (benzene, toluene, ethyl benzene and zxylenes)
Solids meet Class II Landfill criteria
AER Approved chemical / mechanical process for mix-bury-cover applications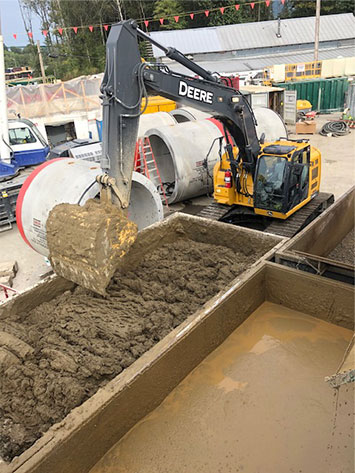 TYPICAL SITES USING SOLIDIFICATION / STABILIZATION SOLUTIONS
HDD/drilling waste sumps

Wood-preserving sites

Manufactured gas plants

Chemical plants

Oil refinery sludge lagoons
Our technology provider, CETCO, is a leader in manufacturing in situ reactive capping technologies for contaminated sediments to address concerns about navigation, placement, biointrusion, and flow patterns. These solutions can be engineered to address the many complex environmental, biological, and hydrological design challenges often encountered in the field. CETCO can tailor remediation applications with a variety of solutions depending on site conditions. Caps can be designed with bulk granular media capable of adsorbing large quantities of NAPL and dissolved organic contaminants. 
Remediation media can be tailored to treat a wide range of contaminants including NAPL and dissolved phase organic compounds
High adsorptive capacity reduces required cap thickness, increasing navigable depth when compared to conventional capping materials
Factory tested RCM mass loading provides accurate media placement and complete coverage
Geotextiles provide tensile strength and inhibit biointrusion.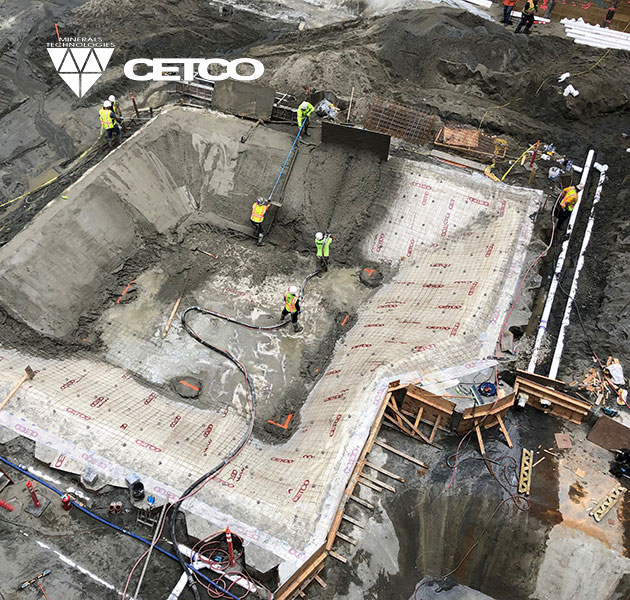 We provide the highest-quality VOLCLAY® bentonite from the largest reserves in the world. When VOLCLAY® bentonite soil sealants are mixed with soil and hydrated, the bentonite fills the voids between soil particles. This creates a barrier that effectively stops further seepage through the soil. Because of the high swelling capacity of VOLCLAY® bentonite soil sealants, only a small amount is needed to reduce the hydraulic conductivity of the on-site soils.
Our experience and application knowledge provide you insight into project design. Our multidisciplinary experienced team creates new solutions and options for our customer's needs. We combine expert operational field experience with knowledge of clay-based chemistry and material performance. This unique combination of experience gives us the ability to make recommendations and ensure the right product is selected and properly applied.